A European team has become the first to win one of the highest-profile and most lucrative video game
Dota 2 win makes N0tail the top-awarded e-sports star
OG triumphed at Dota 2 tournament The International, defeating runner-up Team Liquid 3-1 in the final on Sunday.
OG's five teammates shared the $15.6m (£12.7m) top prize.
It made team captain Johan "N0tail" Sundstein, 25, the top prize  winning e-sports player of all time, according to statistics site Esports Earnings.
It has calculated the Dane has earned about $6.9m to date.
The sum excludes money he has made from sponsorships and online Dota 2 tutorials.
Furthermore, his four OG colleagues fill out the other five rankings in the Esports Earnings' list.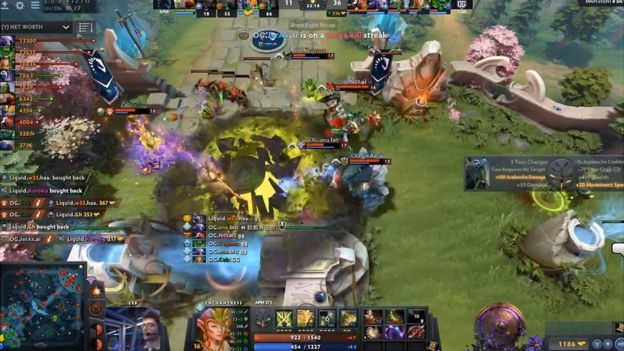 It was the first time the annual competition had been held in China in its nine year history.
It was organised by Dota 2's developer Valve, but much of the prize pool was crowdfunded by fans buying a "battle pass", which unlocked a new game mode and other items in the title.
This year's winnings pot totalled a record $34.3m, trumping the $30m shared out among the victors of the Fortnite World Cup in July.
Team Liquid walked away with a $4.5m share of the prize.